Short Story Competition 2019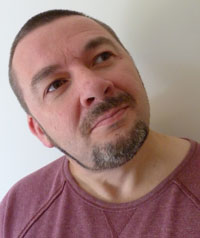 2nd Prize – Conor Montague with:
Nothing To Be Done
Eight months. Eight months of culls, nets, patrols, shootings. Still, the seals return, sleek scavengers rising to the jackhammer pulse of a city's ruptured slumber, eyes sparking emerald through luminescent foam which swirls like wild sleet in sweep of halogen beam. How often did we sit and watch? Watch the chopper swoop down over the estuary? Watch the lifeboat plunge through agitated waves? Watch muzzle flash herald each flat futile crack.
Here we go, you said, the night of our exam results, another poetic ending. That one got me. Long time since you'd scored a rise but that one got me. What's poetic about it? That condescending smirk as you took a final hit and flicked roach into water. Think of what they become. Seal shit in the sea. Don't tell me that's not poetic. I wanted to throw you in after the roach, say something like, don't tell me that's not poetic, asshole. I was too mangled to get it together but ran the scene in my mind. The sudden heave off the bench, kick up the arse for good measure, your arc through the air, the glorious splash, your outrage breaking the surface, freezing stab gasps as you flounder towards the pier.

Stood on O'Brien's Bridge last night, gazed upon the indifferent beast, ripples and eddies ruffling its pelt as it roared to the bay. Its roar sounds like applause at full flow. I never noticed before. Tumultuous applause, applause demanding an encore, applause which buoyed me down to the Sparch. Saw us sharing a bottle of Buckie, legs dangling over the bank, grey heron a sullen sentry in the shallows. Continued out by the Claddagh, round the back of the Swamp, along the shore, building fires there on summer nights, sipping the whiskey wisdom of wandering soothsayers drawn to our beacon. Walked the prom, out as far as the cliffs, us skittering in the dip on the edge, beneath the wind, above the jewelled bay, waves crashing as gulls swoop and squawk, too stoned to make our way back, too stoned to care.

Waiting for Godot at The Black Box: four weeks ago tomorrow. Marie surprised me with those tickets, didn't expect a graduation gift. Reward for her two favourite men, she said. I still don't get it by the way. Don't get why it was sold out, why Beckett was a genius, why you were so taken by it. Wide-eyed, silent, first to stand and applaud, I thought you'd been hypnotised. Not a word until The Blue Note, halfway through our pints. Wasn't that just amazing? Did you ever see a better play? I wasn't having that. Nothing happened. That damn smirk as you leaned in. Nothing ever happens, Sean.

Saw Marie twice today, and yesterday, and the day before. Through the window that is, on her way to work, on her way home. She phoned a couple of times. Can't face speaking with her yet, just sit here at the window and wait for her to pass, missing her every minute, wanting to be with her, to share with her, something, I don't know. I sound like your mother's stalker. I'll give her your note soon. When did you leave that by the way? Before we headed out to wait for that bollocks, Godot?
Speaking of mothers, you dragged mine back if nothing else, brief dip into her secret life. She's only gone and got herself a boob job. To say they're pert is about as far as one could stretch the concept of understatement. The old fella broke out at the sight of them. Patsy the Snatcher is telling everyone Bridie's new knockers knocked Puke McGowan off the wagon. I've hardly seen him since, the old fella that is, propping up the bar in Murphy's no doubt. It's peaceful in the house without him blustering about the place muttering and moaning.
It's fucking biblical outside. Massive contrary clouds swept in this afternoon to put the day out of its misery, rain like flung gravel against the glass since. My therapist suggested talking to you, in case you're wondering. I have a therapist now. How grown up is that? I know what you'd say. You'd say, how fucked up is that? And rant about pseudoscience and first world problems. The sessions were a parting gift from my mother. Nothing says I care like paying a stranger to listen to me. She's nice in fairness, the therapist I mean. Talking passes time if nothing else. Time feels skewed, turned in on itself, hostile, I don't know. If you were here we'd skin up and shite-talk concepts of time into the early hours. If you were here it'd be a third friend in the room, indulging our half-arsed notions.
I will give Marie your note. It's just… Mad to think I'm avoiding Marie, of all people. First thing she said to me: Where were you, Sean? She didn't mean anything by it, I know that, unusual for one of us to be without the other. She hugged me then, hugged me for a long time, face damp on my neck, sandalwood musk rising with the warmth of her. Sorry, slipped into stalker mode again. I will make sure your mother gets the note.
Rain's stopped. Water surges through drains and gullies, flushing the weary veins of this disorientated city, this sinking city, this city waiting to drown. The indifferent beast will roar tonight. Tumultuous applause will resound through drenched mournful streets. Sleek scavengers will rise to jackhammer pulse. Eyes will spark emerald in sweep of halogen beam. Sleet spray will swirl luminescent into black. A brief raucous denouement to a play in which nothing happens. I might wander down shortly.
About the Author
Conor Montague is an Irish writer working in London. A graduate of the MA in Writing at the National University of Ireland Galway, Conor's short fiction has been published in a variety of literary journals/anthologies and has been long/short-listed in numerous competitions, most recently with Reflex Fiction, Flash 500, TSS Flash 400, London Independent Story Prize and Casket of Fictional Delights. He is currently procrastinating on his debut collection.
Conor also writes for stage and screen. He is co-director of London Writers' Eclective and hosts performance events for writers in Waterstones and other London venues.
https://www.facebook.com/londonwriterseclective/