Runner Up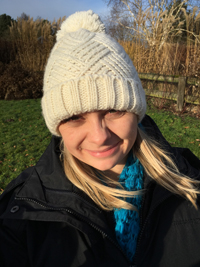 Victoria Walklate
I live in the Norfolk countryside with my husband, two feral children and diva cat. Writing keeps me out of trouble while the kids are at school.
I have a historical fiction novel to my name and am currently working on the sequel, along with a fantasy novel and lots of short stories. I grew up listening to my Grandpa George's limericks and especially liked the rude ones.
The truth makes me feel rather glum,

It's there in my hips and my bum,

With my lectures and rants

And my huge underpants

It's a fact: I've turned into my mum.
The Writers Bureau
8-10 Dutton Street, Manchester, M3 1LE
0161 819 9922
Copyright © 2000 - 2019 The Writers Bureau. All Rights Reserved. 8-10 Dutton Street, Manchester, M3 1LE, England
Cookie Policy Privacy Policy Data Collection, Usage and Storage Policy