Winner
JACKIE WATTS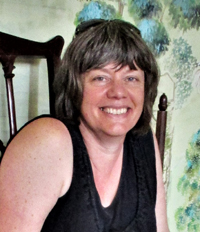 I've been a small-town solicitor for the past fifteen years – it's my third career. The first was in electronic engineering and the second in childcare. I'm also a third dan black belt in taekwondo and an instructor at our local club but I'm still not really sure what I want to do when I grow up.
I live opposite the best pub in Nottinghamshire with my husband, one or more of our three daughters and a deranged cat.
There's a pervert in flat number nine

Who steals lacy thongs from the line.

I'm a builder called Keith

With a beard and no teeth

Do you think I should let on they're mine?
The Writers Bureau
8-10 Dutton Street, Manchester, M3 1LE
0161 819 9922
Copyright © 2000 - 2019 The Writers Bureau. All Rights Reserved. 8-10 Dutton Street, Manchester, M3 1LE, England
Cookie Policy Privacy Policy Data Collection, Usage and Storage Policy